Thailand offers an exclusive and unique residency program that is considered to the first of it's kind. Applicants can gain the opportunity to reside in the country for up to a period of 20 years. Additionally, there are VIP benefits that the applicant/investor can make the most of.
The Thai "Residency-By-Investment" Program is designed to provide a range of benefits, with the most sought after being a fast-track path to permanent residency and eventual citizenship. Here are a few other reasons why you should enroll in the program.
   Thailand is one of the most attractive tourist destinations in the world and is ripe with investment opportunities, thanks to international trade and business.

   The Thai economy is one of the most stable as it rests on sectors such as textiles, fishery, manufacturing, agriculture, and even jewelry.

   Thailand is also a beautiful place to reside in. It is surrounded by tranquility and the best that nature has to offer. It is also home to a vibrant culture, mouth-watering cuisine, and bustling life.

   There are no requirements with regard to a minimum stay period. Applicants can stay for even just a few days.

   There are attractive benefits in terms of tax. In fact, you are required to pay an income tax only on the income earned within Thailand.

   Applicants are entitled to VIP privileges such as airport transfers, 24-hour immigration support, and lounge access etc.

   Unrestricted rights to carry out business, work, and live in Thailand.

   Investors can even apply to become directors of public companies in Thailand.

   After ten years of permanent residency, the applicant/investor becomes eligible to apply for citizenship.
To qualify for the Investor-Business Visa, the applicant must submit the visa application to the Thai Office of Immigration Bureau. They must also possess a valid passport.
When submitting the application, the investor/applicant must also show evidence of their financial strength. This is necessary in order to establish whether or not the applicant/investor is capable of supporting himself/herself.
The investor/applicant must also submit a letter from their employer indicating his/her position, salary, duration of employment with the employer, and the reason for moving to Thailand.
The investor/applicant must also submit certain documents. This includes the correspondence with business partners in Thailand and the invitation letter/corporate documents sent by the Thai business partner. Corporate documents here could include any license or business registration documents held by the Thai business partner.
Once approved, the applicant/investor will be provided with an Investor-Business Visa for 3 months. This can be renewed every year. Once the investor has held the visa for 3 years, he/she can apply for permanent residency. He/she will also be required to invest 3,000,000 Baht and show proof of it.
Other than that, the investor/applicant should have no criminal records.
There are mainly 3 packages that investors/applicants can choose from.
Elite Ultimate Privilege: This package entitles the applicant to a 20-year residence visa for an investment of US$60,000. Applicants must be aged 20 or above.
There are VIP privileges attached to this package, such as VIP assistance for passport and immigration formalities, short-haul transfers on international flights, and VIP lounge access.
Investors also receive hospitality services such as spa/golf treatment 24 times in a year and one annual health checkup at a local hospital.
Elite Privilege Access: Aimed at families, the package entitles the investor to a 10-year visa. However, the main applicant has to pay US$30,000 for himself/herself and $22,500 for each dependent. There are no age restrictions or annual fees. Dependents can be a spouse (including civil unions), step-children, children, and legitimate parents.
The visa under this package, however, cannot be transferred.
Complimentary privileges include 18 short-haul transfers, government concierge services, and annual health checkups at a local hospital for each member of the family.
Elite Easy Access: This package entitles the applicant to a 5-year residence visa for a fee of US$15,000. There are no age restrictions or annual fees. The visa cannot be transferred. However, the applicant can upgrade to the Elite Ultimate Privilege for an additional fee of US$45,000. 



Make Thailand your second home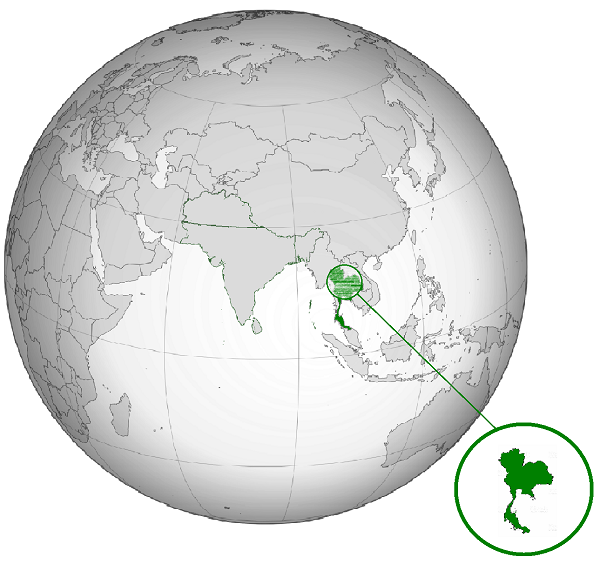 68,863,514
POPULATION
$7,588
GDP nominal (per capita)
$1.310 trillion
GDP (purchasing power parity)
CAPITAL CITY
Bangkok
TIME ZONE
ICT (UTC+7)
TOTAL AREA
513,120 km2
LANGUAGES
Thai-official
SPOKEN LANGUAGES
Isan, Kam Mueang, Pak Tai
CURRENCY
Baht (฿) (THB)
MAIN INDUSTRY
Automotive industry, Export, Agriculture, Tourism
KEY ADVANTAGES
Low crime, safe place
Good infrastructure, export channels
Low cost of living